Coming Soon
Candy Mountain
Directed by
Robert Frank
,
Rudy Wurlitzer
Candy Mountain is an odyssey, the search of a young musician, Julius, for the legendary Elmore Silk (Harris Yulin), the world's greatest guitar maker who disappeared from the New York scene years ago.

The thread of the film and the glue that holds the narrative line together is the music. It divides the story into eccentric fragments; the music ranges from Joe Strummer and Arto Lindsay's rock urban punk to the New York sophistication of David Johansen and the humorous lyrics of Tom Waits and Leon Redbone.

Presented in a new 2K restoration.
Director & Cast
Director:

Robert Frank

Director:

Rudy Wurlitzer

Starring:

Kevin J. O'Connor

Starring:

Harris Yulin

Starring:

Tom Waits

Starring:

Bulle Ogier

Starring:

Joe Strummer

Starring:

Arto Lindsay

Starring:

David Johansen

Starring:

David Margulies

Starring:

Leon Redbone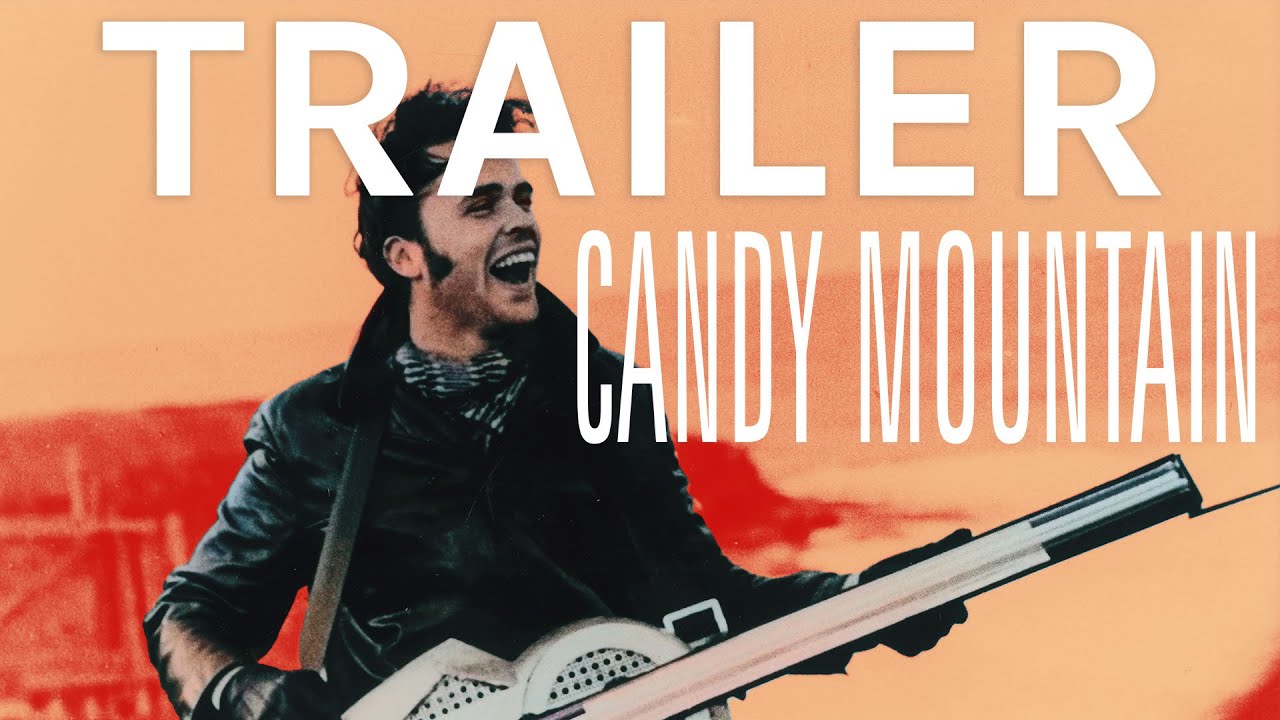 "[T]his shaggy-dog hipster road film is Frank's ultimate work...."

"Ambling along like a wry, laid-back "Heart of Darkness," this likable and touching film makes good use of Frank's remarkable photographic eye and Wurlitzer's witty, acerbic, and quasi-mystical handling of myth that has served him well in his novels."

"The big surprise in "Candy Mountain" is how much fun it is. Co-directors Robert Frank and Rudy Wurlizer take the dated road movie off its bricks, gussy it up and keep it chugging along. And you get sweeter on "Candy" with every passing mile."

"''Candy Mountain''... seems to be a small, quirky film, but it easily assumes the weight, ambition and success that many larger films aim for and miss."

"Watching "Candy Mountain," we're lulled into a mood of uncertain but pleasurable anticipation. It's the kind of sensation that comes from not quite knowing where you are, or where you'll wind up next, like driving through unfamiliar territory without a map. This isn't an experience that we encounter much at the movies these days, and that's not meant as a criticism; it's high praise."
Winner
Silver Seashell
San Sebastián International Film Festival
Official Selection
Locarno Film Festival
Official Selection
Int'l. Film Festival Rotterdam
Official Selection
London Film Festival