Watch at Home 11.14.2023
Before, Now & Then
Directed by
Kamila Andini
Set amid the political violence of late-1960s Indonesia, Kamila Andini's intoxicating film BEFORE, NOW & THEN follows Nana, the beautiful wife of a wealthy plantation owner whose inner life remains with her deceased first husband, murdered in the civil war a decade prior. A survivor, Nana values her safety and material comforts, but carries out a haunted existence, dreaming of her lost love. Forced to confront her husband's blatant infidelity, Nana makes an unusual connection with his younger mistress, Ino. The two women, sharing their secrets and desires, discover a newfound freedom and intimacy withheld from them both by the strictures of patriarchal society. Framed by elegant cinematography and a lush score, BEFORE, NOW & THEN is a lyrical, transporting character study in the lineage of Wong Kar-wai and Apichatpong Weerasethakul, "wreathed in poetic melancholy and never less than beautiful" (Deadline).
Director & Cast
Director:

Kamila Andini

Starring:

Happy Salma

Starring:

Laura Basuki

Starring:

Arswendy Bening Swara

Starring:

Ibnu Jamil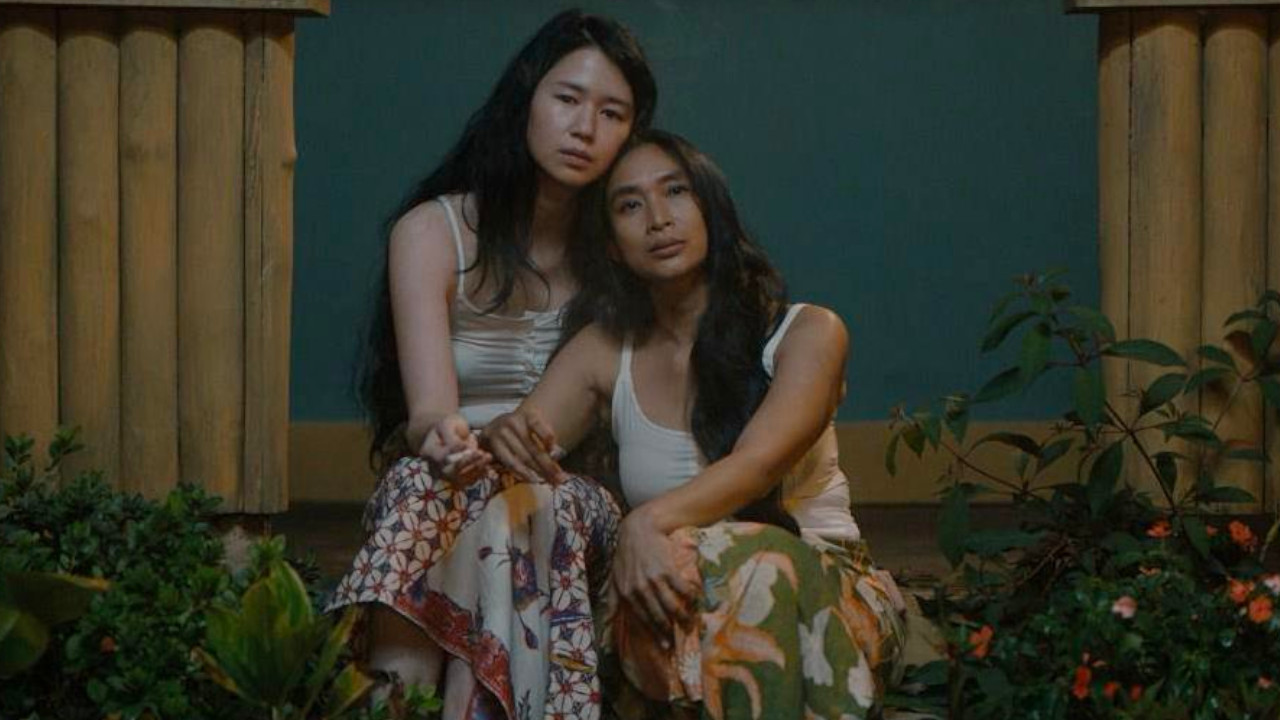 "Andini captures complex female emotions and relationships in nuanced and fascinating detail, as well as the secrets we all keep, whether in knotted buns or not. Subtly stirring, it's a sensitively crafted, immersive cinematic experience that lingers on the senses well after the credits roll."

"Aesthetic flourishes... betray Wong Kar-Wai's influence on "Before, Now & Then" and elevate it ... to the intoxicating sensory experience it is."

"A precisely calibrated, emotionally nuanced exploration of one woman going through a mid-life crisis in rural Indonesia during the 1960s that both looks and sounds stunning thanks to above-and-beyond craft contributions."

"It's a handsomely mounted period piece, which acknowledges the strength required by previous generations of Indonesian women to rise above the patriarchal demands of a restrictive society."

"It offers rewards in its resplendent filmmaking while smartly examining the nuances of the feminine experience."

"Drawing a number of deeply felt performances from her cast, it is an aching period piece...."

"Before, Now & Then is a very carefully wrought arthouse film... wreathed in poetic melancholy and never less than beautiful; Batara Goempar's cinematography belongs to another era of soft lamplight, rich shadows and glowing fabrics."

"Writer/director Kamila Andini adapts Ahda Imran's biographical Jais Darga Namaku into a stirring vignette of a woman's crossroaded, multifaceted existence as a survivor, mother, wife and businesswoman. [T]hrough Salma's masterful performance, Nana's psychological discomfort is inviting and empathetic...."

"[A] gorgeous, complex, and wonderfully melancholy film from Indonesian filmmaker Kamila Andini. "
Winner
Silver Bear - Best Supporting Performance
Berlin Int'l. Film Festival
Winner
Best Film
Asia-Pacific Screen Awards
Winner
Jury Prize
Brussels Int'l. Film Festival
Nominated
Golden Bear
Berlin Int'l. Film Festival
Nominated
Best Film
Asia Pacific Screen Awards
Nominated
Best Director
Asia Pacific Screen Awards
Nominated
Best Performance
Asia Pacific Screen Awards
Nominated
Best Cinematography
Asia Pacific Screen Awards
Nominated
Best Film
Sydney Film Festival
Official Selection
Taipei Film Festival
Official Selection
Vancouver International Film Festival
Official Selection
Chicago International Film Festival