Coming Soon
Beautiful City
Directed by
Asghar Farhadi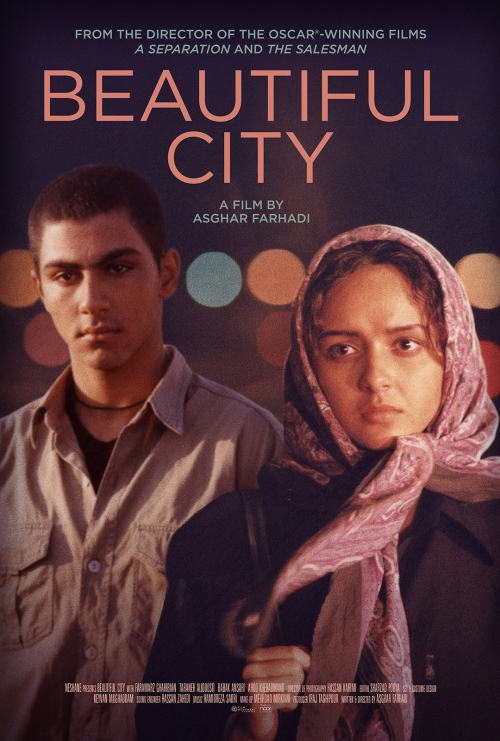 When he was just 16, Akbar (Hossein Farzi-Zadeh) killed his girlfriend. Two years later, he's being transferred to an adult prison where he must wait to die. But the sentence could be changed to life imprisonment if the bereaved father, Rahmati (Faramarz Gharibian), forgives the young man his horrific crime. With Rahmati unreceptive, Akbar's friend (Babak Ansari) and sister (Taraneh Alidoosti) try to elicit sympathy by raising money for an operation needed by Rahmati's adult stepdaughter. The second film by Oscar-winning director Asghar Farhadi is presented in a new 2K restoration approved by the director.
Director & Cast
Director:

Asghar Farhadi

Starring:

Faramarz Gharibian

Starring:

Taraneh Alidoosti

Starring:

Babak Ansari

Starring:

Ahoo Kheradmand
"It's a penetrating exploration of retribution versus forgiveness, blood money, sacrifice and the intricacies of Iran's Islamic judicial system."

"Well acted and smartly written, the film is an eye-opening sociological portrait that also manages to be a compelling human drama."

"Magnificent thesping by all concerned traces a tragicomic round robin of displaced love with justice for none."

"The film's hopefulness is matched only by its goodness, and its message is one we could all stand to learn."

"Here's another deeply resonant little movie from Iran, featuring more polished (yet still naturalistic) acting than usually seen in U.S. productions."

"A film in which the world is made immediate and kinetic."
Winner
Grand Prix
Warsaw Int'l. Film Festival
Winner
Golden Peacock
International Film Festival of India
Winner
Special Jury Award
International Film Festival of India
Winner
FIPRESCI Prize
Split In'l. Festival of New Film