Art Talent Show
Directed by
Adéla Komrzý
,
Tomáš Bojar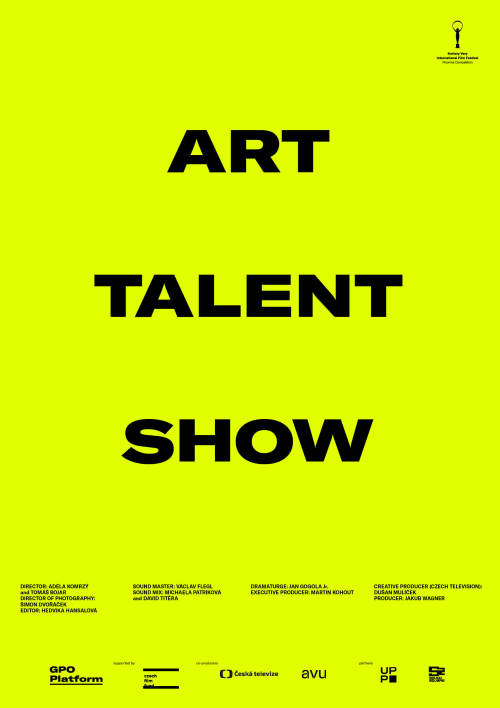 As every year, the talent admissions exams are being held at the Academy of Fine Arts in Prague. Across three different studios, the movie observes the background of a difficult task that stands in front of the institution's pedagogues: how to pick, from the legion of participants, the chosen ones that will be given the chance to set the tone of fine arts for years to come? How will the academics themselves hold up during the exams? And what shall all this tell us about the nature and meaning of art nowadays?
"A witty, Wiseman-esque documentary about Art School staff and their aspiring students.... [A] drolly insightful odyssey of oddity."

"What's not to like in a humorous, thoughtful doc that tears down the curtain on how contemporary academia judges talent in the art students it will admit to Prague's prestigious and exclusive Academy of Fine Arts? [A] refreshing change of pace and well worth watching."
Winner
Proxima Grand Prix
Karlovy Vary Int'l. Film Festival