Mustafa and his wife Salwa live 200 meters apart in villages separated by the Israeli border wall. One day he gets a call every parent dreads: his son has been injured in an accident. Rushing to cross the Israeli checkpoint, Mustafa is denied on a technicality. But a father's love won't give up and he will do anything to reach his son. A 200 meter distance becomes a 200 kilometer odyssey, as Mustafa, left with no choice, attempts to smuggle himself to the other side of the wall.
In Theater Playdates
Sort By: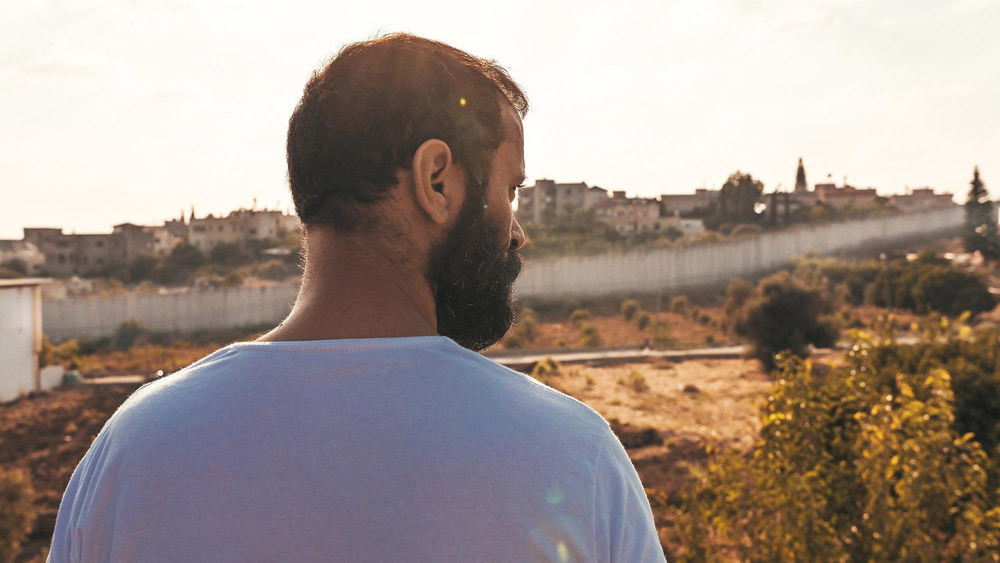 "A superb central performance from Ali Suliman as Mustafa is at the heart of this impressive first feature, which persausively captures the grinding indignities of day to day Palestinian life. Ali Suliman gives a terrific, satifyingly layered performance."

"One of the pleasures of anticipating an Ali Suliman performance is knowing he'll bring depth and complexity to every role. His character in "200 Meters," a father of three taking huge risks to get to his son in the hospital...gives the movie its heart. ."

"Ali Suliman excels as the anxious and impatient father in this feverish film that touches on hate and prejudice."

"Nayfeh's film mixes thriller-like tension with deeply-felt sympathy for his characters, with Suliman delivering a finely-nuanced performance."

"Ali Suliman is an incredible screen presence. Beneath his calm demeanour are hidden depths of emotion (frustration, panic, rage and love), which Suliman expertly ekes out as he carries the film forward. Meanwhile, Nayef balances the changing genre styles perfectly so they work solely to service the story."

"Ali Suliman brings a sweet earnestness to Mustafa that cuts through the more stubborn elements of his character. Nayfeh asks us to walk 200m in Mustafa's shoes - it proves to be a much longer and more complex journey than you might think."

"A strong lead performance from Ali Suliman brings a compelling touch to this engaging film."

"The performances throughout are incredibly convincing, and often bring tender and heartwarming moments, as well as ones full of frustration and rage. It's an impressive feature-length debut from Ameen Nayfeh...."
Winner
The BNL People's Choice Award
Venice Days
Winner
Meet the Neighbors Competition
Thessaloniki Film Festival
Winner
Meet the Neighbors Special Jury Award
Thessaloniki Film Festival
Winner
Human Rights Jury Prize
Atlanta Jewish Film Festival
Winner
Audience Award
Golden Rooster Awards
Winner
Jury Prize - Best Feature Film
Ajyal Youth Film Festival
Winner
Audience Award
Ajyal Youth Film Festival
Winner
Cinema for Humanity Prize
El Gouna Film Festival
Winner
FIPRESCI Int'l. Critics Prize
El Gouna FIlm Festival
Winner
Audience Choice Award
San Diego Arab Film Festival
Winner
Best Actor
El Gouna Film Festival
Official Selection
Berlin Film Festival
Official Selection
London Film Festival
Official Selection
Miami Film Festival