While the Women are Sleeping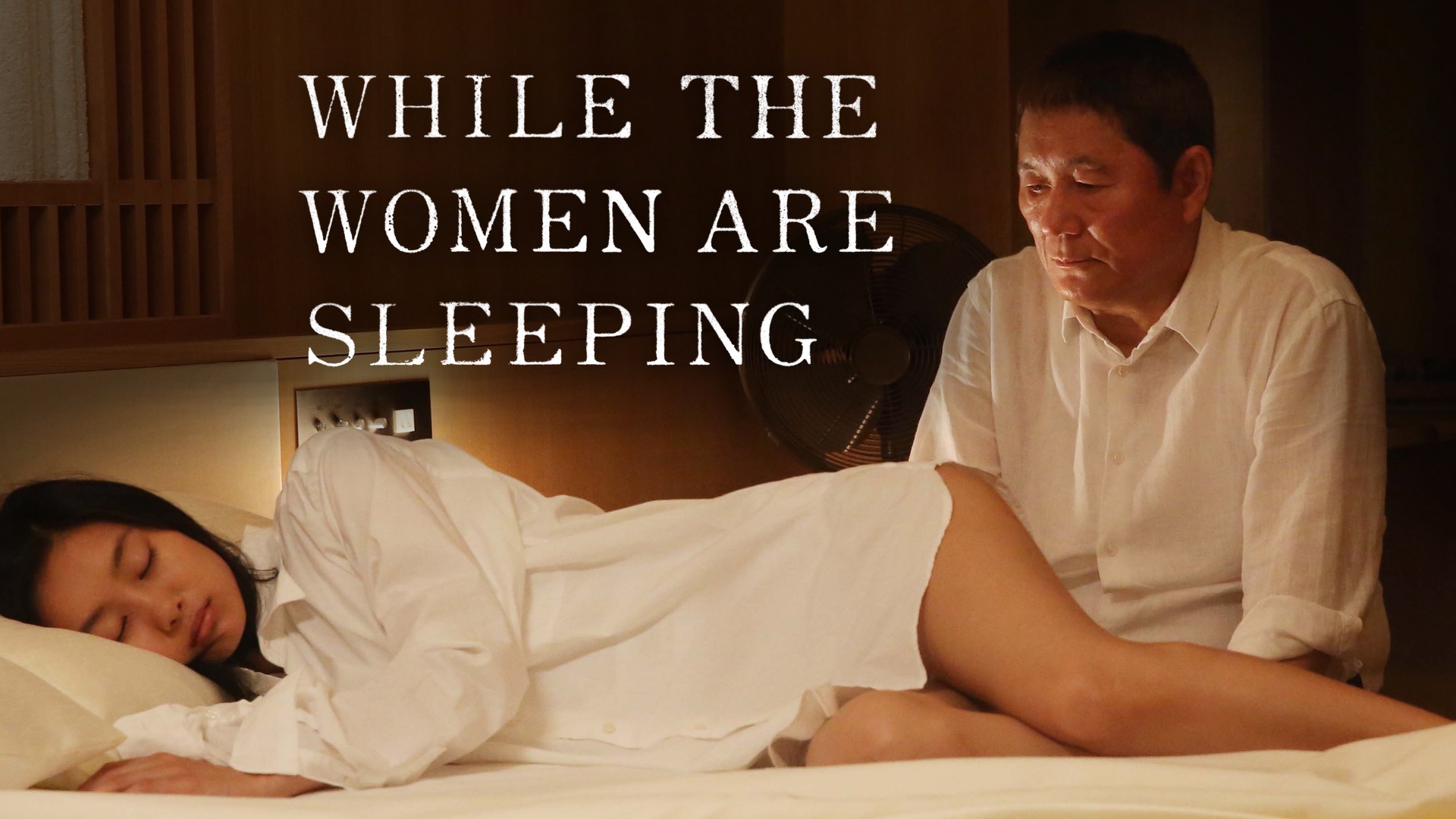 While vacationing with his wife, a writer (Hidetoshi Nishijima, "Drive My Car") begins following another man (Takeshi Kitano) and woman (Shiori Kutsuna) who are guests at the resort hotel where he stays. Adapted from the short story by Javier Marias.
Cast
Takeshi Kitano

Hidetoshi Nishijima

Sayuri Oyamada

Shioli Kutsuna
"Wang... has successfully inspired strong performances from his all-Japanese cast, led by the charismatic Takeshi 'Beat' Kitano. Appearing in a film not his own for the first time in 12 years, he delivers a masterclass in portraying an ambivalent character bordering on sanity and madness."

"Chinese-American director Wayne Wang's film is a stylish, melancholic commentary on sexual desire and voyeurism."

"In his first time filming in the land of the rising sun, versatile Chinese-American director Wayne Wang (Maid in Manhattan, The Joy Luck Club) deftly transfers Javier Marias's enigmatic, semi-erotic short story from Spain to Japanese climes. The result has the calculated fascination of a Patricia Highsmith thriller, though minus her moral ironies and plus some very Wang-ian tongue-in-cheek satire."
Awards & Recognition
Official Selection
Berlin Int'l. Film Festival
Official Selection
Hong Kong Int'l. Film Festival
Official Selection
Seattle Int'l. Film Festival