The Female Gaze: Contemporary Films by Women
Directed by
Valerie Donzelli
,
Olivia Silver
,
Claudia Llosa
,
Pelin Esmer
,
Ela Thier
,
Yamina Benguigui
,
Maren Ade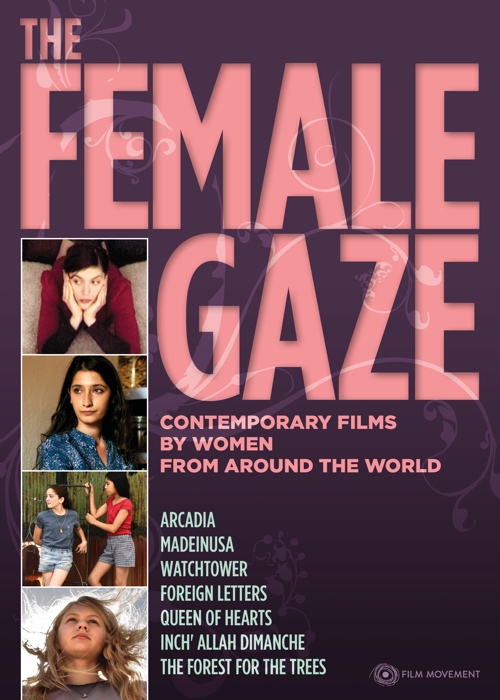 In the last couple of decades there has been a welcome increase in the ranks of women filmmakers worldwide, adding a distinct female perspective to their respective national cinemas. This box set offers a sample of the most talented international women directors working today. And while the points of view are always female, they are anything but narrow, as confirmed by the diverse array of subjects and styles displayed by these seven incredible films. Each film contains an exclusive Director's Statement and Bio, amongst other special features.

Arcadia
91 minutes / Drama / English / Dir. Olivia Spencer

Tom (John Hawkes) crams his three kids into a station wagon for the 3,000 mile journey from New England to California. His mood shifts as often as the landscapes zip by, and the kids feel their mother's presence receding with every mile.

MadeinUSA
100 minutes / Drama / Spanish / Dir. Claudia Llosa

Madeinusa, a 14 year old girl, lives in a small village in Peru where between Good Friday and Easter Sunday sin does not exist. When the village turns to chaos, Madeinusa explores new experiences.

Watchtower
100 minutes / Drama / Turkish / Dir. Pelin Esmer

A troubled young hostess is rescued from a shocking calamity by a fire warden fighting demons of his own.

Foreign Letters
100 minutes / Drama / Hebrew, English, Vietnamese / Dir. Ela Thier

In this touching tale of young friendship Ellie, a 12-year-old Israeli immigrant, and Thuy, a Vietnamese refugee, form a powerful bond that helps Ellie cope with the hardships of adjusting to her new life in the states.

Queen of Hearts
84 minutes / Comedy / French / Dir. Valérie Donzelli

Adele s attempt to recover from a devastating breakup leads to surprisingly hilarious results as she bounces from one lover to the next, but can't escape the vision of her ex.

Inch' Allah Dimanche
98 minutes / Dramatic Comedy / French / Dir. Yamina Benguigui

A deeply moving portrait of an Algerian woman s experience as an immigrant in France at a time when racial violence ran deep.

The Forest for the Trees
81 minutes / Drama / German / Dir. Maren Ade

Melanie, a young idealistic teacher from the countryside, starts her first job at a city high school. But soon she discovers her dream life is a world away.
Cast
"These films, all of which were directed by women and have female protagonists, don't claim to be the best or the most representative women's films, but each does make a strong claim that it is worth your viewing time. As a group, they also offer variety in terms of setting and language, although thematically they have a lot in common (often focusing on a period in the late childhood/early maturity of the lead characters, for instance). While most of these films have been well-received internationally, they aren't exactly household names, so this collection is also a good way to experience some directors and films you might not otherwise encounter."