Marion Bridge
Directed by
Wiebke von Carolsfeld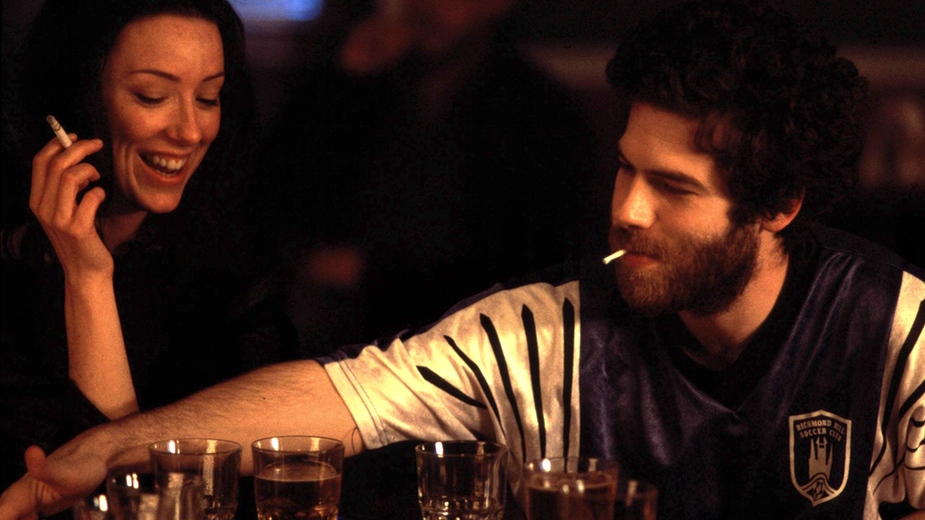 The story of three sisters paralyzed by family secrets.  In the midst of struggling to overcome her self-destructive behaviour, the youngest sister, Agnes, returns home determined to confront the past in a community built on avoiding it. Her quest sets in motion a chain of events that allows the sisters each in their own way to re-connect with the world and one another. Set in post-industrial Cape Breton, Marion Bridge is a story of poignant humor and drama. The film stars Molly Parker (Max, Kissed, Deadwood), Rebecca Jenkins (Bye Bye Blues, Black Harbour, Wilby Wonderful) and Stacy Smith (New Waterford Girl).
DVD Features
Director's Commentary Track with Molly Parker\n\nBehind-the-Scenes Documentary\n\nBonus short: Better or Worse?, directed by Jocelyn Cammack
Discs: 1
"Marion Bridge is one of the most confident and clearly directed features to be made in Canada. Every element of this impressive production is completely integrated and beautifully performed."

"Few recent films have shown the wisdom and veracity [of Marion Bridge]."

"Pitch perfect! It uncovers a complexity and depth of feeling rarely glimpsed in a family drama."
Awards & Recognition
Winner
Best Canadian First Feature
Toronto Int'l Film Festival
Nominated
Outstanding Achievment in Direction
Rotterdam Int'l Film Festival
Official Selection
Vancouver Int'l Film Festival
Official Selection
Seattle Int'l Film Festival
Official Selection
BFI London Film Festival
Official Selection
Indiana Film Society
Official Selection
Gig Harbor Film Festival
Official Selection
Magnolia Arts Center
You May Also Like...