Madeinusa
Directed by
Claudia Llosa
Winner of the prestigious FIPRESCI Prize, Claudia Llosa's debut feature follows Madeinusa, a shy teenage girl living in a remote indigenous village in the Peruvian Andes. It is the custom in her town that from Good Friday through Easter Sunday that "sin does not exist" and villagers engage in all types of debauchery. It is during this decadent weekend that Salvador, a young geologist from Lima, accidentally comes to town. The town greets him with curiosity and ire, imprisoning him out of fear that he will interfere with the festivities. But Madeinusa, ever curious about things from the big city, is drawn to him, and her fate begins to turn unexpectedly as she awakens to new experiences of love, lust and sexuality.
Director & Cast
Director:

Claudia Llosa

Starring:

Magaly Solier

Starring:

Carlos de la Torres

Starring:

Yiliana Chong

Starring:

Ubaldo Huamán

Starring:

Melvin Quijada
Where to Watch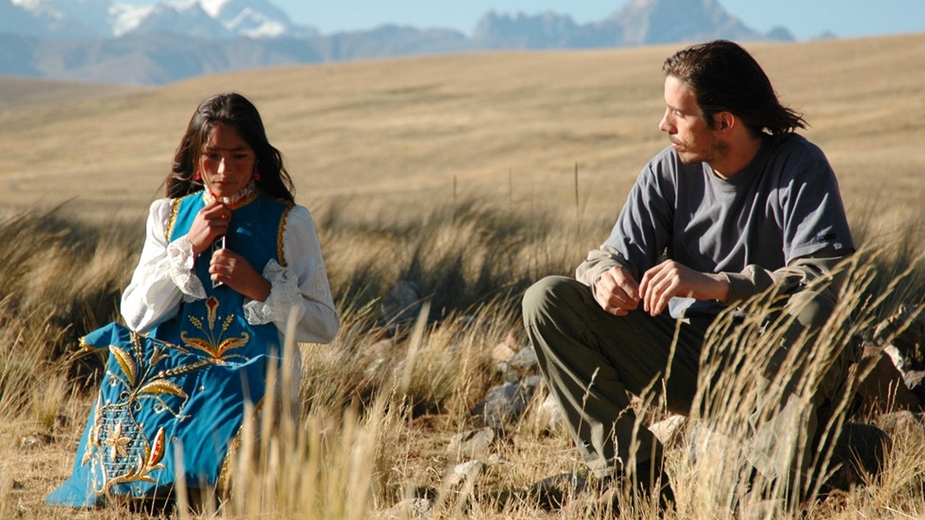 "That Llosa has never directed for the camera before is remarkable considering how accomplished the film is."

"Magical! Enriched with countless eerie details!"

"Very accomplished for a debut feature...a coming of age drama with a novel twist, which offers insight into a world of tradition rarely considered by filmmakers!"
Nominated
Grand Jury Prize
Sundance Film Festival
Winner
FIPRESCI Prize
Rotterdam Int'l Film Festival
Winner
Best Latin American Feature
Mar del Plata Film Festival
Winner
Best Original Screenplay
Havana Int'l Film Festival
Winner
Best Cinematography
Cine Ceará Festival
Winner
Best Screenplay
Cine Ceará Festival
Official Selection
Tribeca Film Festival
Official Selection
Seattle Int'l Film Festival
Official Selection
Edinburgh Int'l Film Festival
Official Selection
Helsinki Int'l Film Festival
Official Selection
Denver Film Festival
Official Selection
Palm Springs Int'l Film Festival
Official Selection
Santa Barbara Int'l Film Festival
Official Selection
Portland Int'l Film Festival
Official Selection
Florida Film Festival
Official Selection
Cine Las Americas Film Festival
Official Selection
Minneapolis St. Paul Int'l Film Festival
Official Selection
Rochester Foreign Film Festival
Official Selection
Maine Int'l Film Festival
Official Selection
Vistas Film Festival
Official Selection
Milwaukee Film Festival
Official Selection
Providence Latin American Film Festival
Official Selection
Int'l Hispanic Film Festival
Official Selection
Latino Community Association
Official Selection
Miami Int'l Film Festival