How I Ended This Summer
Directed by
Alexei Popogrebsky
On a desolate island in the Arctic Circle, two men work at a small meteorological station, taking readings from their radioactive surroundings. Sergei, a gruff professional in his fifties, takes his job very seriously. His new partner, bright eyed college grad Pavel, retreats to his MP3 player and video games to avoid Sergei's imposing presence. One day while Sergei is out, inexperienced Pavel receives terrible news for Sergei from HQ. Intimidated, Pavel can't bring himself to disclose the information. When the truth is finally revealed, the consequences explode against a chilling backdrop of thick fog, sharp rocks, and the merciless Arctic Sea.
Director & Cast
Director:

Alexei Popogrebsky

Starring:

Grigory Dobrygin

Starring:

Sergei Puskepalis
In Theater Playdates
Sort By: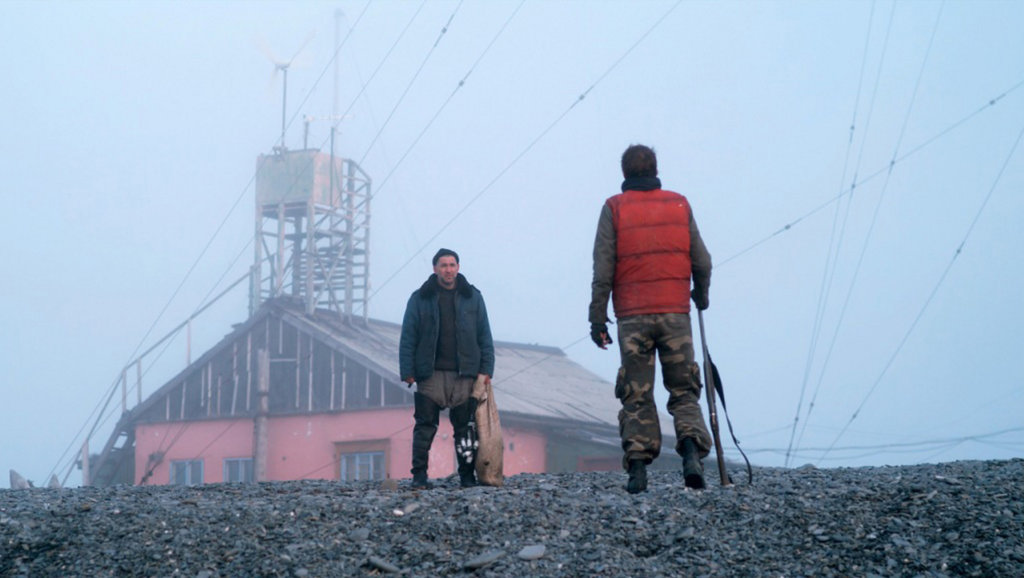 "CRITIC'S PICK. Gripping!...a suspenseful man-braving-the-elements adventure movie!"

"Heart-stopping! Rich in resonance...a King Lear-type epic of madness and the elements of ... a tale of extraordinary endurance."

"One of the best films to come from Russia in recent years—Don't miss it!"
Winner
Silver Bear for Best Actor
Berlin Int'l Film Festival
Winner
Best Cinematography
Berlin Int'l Film Festival
Official Selection
Toronto Int'l Film Festival
Official Selection
Karlovy Vary Int'l Film Festival
Official Selection
BFI London Film Festival
Official Selection
New Directors/New Films
Official Selection
San Francisco Int'l Film Festival
Official Selection
Chicago Int'l Film Festival
Official Selection
Seattle Int'l Film Festival
Official Selection
Atlantic Film Festival
Official Selection
Philadelphia Film Festival
Official Selection
Hawaii Int'l Film Festival
Official Selection
Denver Film Festival
Official Selection
3 Rivers Film Festival
Official Selection
St. Louis Int'l Film Festival
Official Selection
Available Light Film Festival
Official Selection
Portland Int'l Film Festival
Official Selection
Environmental Film Festival
Official Selection
Wisconsin Film Festival
Official Selection
Yellowknife Film Festival