Storm
Directed by
Hans-Christian Schmid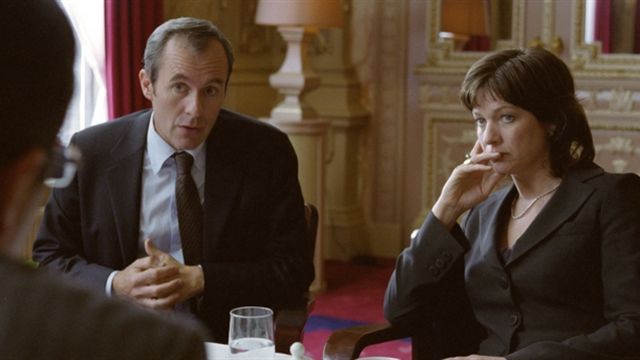 Hannah Maynard, prosecutor at the International Criminal Tribunal in The Hague, is leading a trial against a former commander of the Yugoslavian National Army who is accused of the deportation and later killing of dozens of Bosnian-Muslim civilians. When a key witness commits suicide, it looks like the case will unravel, however Hannah refuses to give in. Hoping to uncover new findings, she travels to the witness' burial in Sarajevo and meets his sister Mira who she senses has much more to say than she is willing to admit. Despite threats of violence, Mira reluctantly agrees to testify at The Hague. However, she and Hannah must both risk life and limb to make it to the court, only to discover that there are traitors among their own ranks.
"'Storm' tells a familiar tale of power being wielded to intimidate and backroom deals cut to circumvent the spotlight of justice, all set in the modern European Union, where the lines between judge, politician, businessman, and diplomat blur as countries negotiate for their place in the new order. Beneath the geopolitics, however, lies a strong undercurrent of sexual politics in which men secretly bargain without a thought to the women affected. Recommended."
DVD Features
Bonus short: Toyland, directed by Jochen Alexander Freydank
Sound: Stereo 2.0
Discs: 1
"Harrowing, provocative and deeply probing!"
Awards & Recognition
Winner
Amnesty Int'l Film Prize
Berlin Int'l Film Festival
Nominated
Golden Bear
Berlin Int'l Film Festival
Winner
Prize of the Guild of German Art House Cinemas
Berlin Int'l Film Festival
Winner
Berlinger Morgenpost Award
Berlin Int'l Film Festival
Winner
Bernhard Wicki Film Award
Munich Film Festival
Official Selection
Chicago Int'l Film Festival
Official Selection
BFI London Film Festival
You May Also Like...