Aaltra
Directed by
Benoît Delépine
,
Gustave Kervern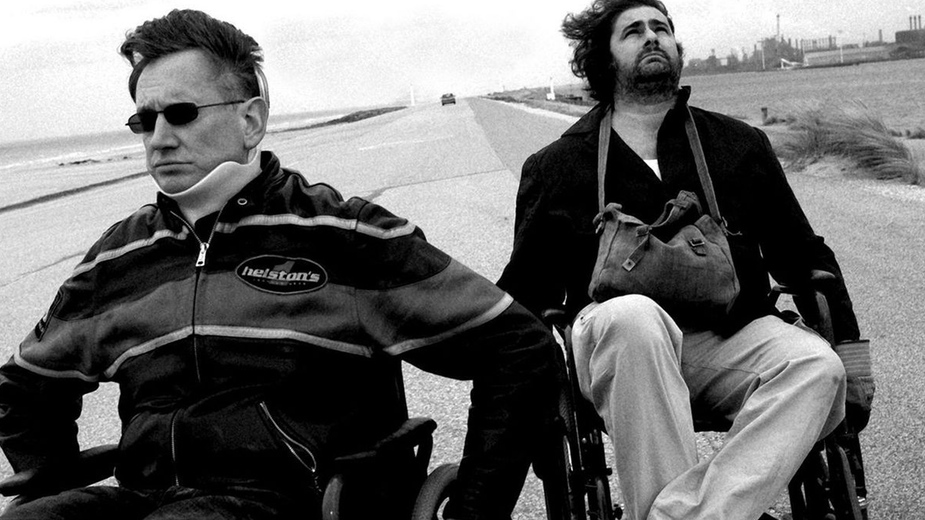 Rural neighbors who hate each other come to blows one day on a farm and get tangled up in an agricultural tractor, leaving them both paralyzed, wheelchair-bound, and simmering with spite. But rather than feel sorry for themselves, the embittered paraplegics decide to seek revenge against the tractor's manufacturer. They take to the road, redirecting their frustrations with their plights towards the people they meet on the way to Helsinki. Captured in sharp black-and-white Cinemascope photography that complements its exquisite Tati-like sight gags, Aaltra undermines conventional attitudes toward the disabled with its dry wit and acerbic, vengeful characters. Look for some recognizable cameos, including famous Finnish director Aki Kaurismäki.
"Highly recommended" - Video Librarian
DVD Features
Bonus short: Something Other Than Other, directed by Jerry A. Henry and Andrea J. Chia
Sound: Stereo 2.0
Discs: 1
Awards & Recognition
Winner
FISPRESCI Prize
BFI London Film Festival
Winner
Best Belgian Actor
Belgian Oscars®
Official Selection
Telluride Film Festival
Official Selection
Chicago Int'l Film Festival
Official Selection
Milwaukee Int'l Film Festival
Official Selection
Sacramento French Film Festival
You May Also Like...