It's Steve's (Gary Sweet) birthday and he's just been promoted at the office. In a good mood, he goes home to his family expecting to celebrate. Instead, he finds an empty suburban home and videotape labeled 'Play Me.' The tape begins with his loving wife (Helen Buday) providing birthday wishes and quickly segues, to his pleasant surprise, into a striptease. But surprise turns into shock when he sees a gun pointed at her head. As the tape plays, his seemingly ordinary life unravels into a nightmare of mind games and revenge. Along with two brilliant lead performances, acclaimed auteur Rolf de Heer brings to us his visionary new twist on the psychological thriller.
Director & Cast
Director:

Rolf de Heer

Starring:

Gary Sweet

Starring:

Helen Buday

Starring:

Bogdan Koca
Where to Watch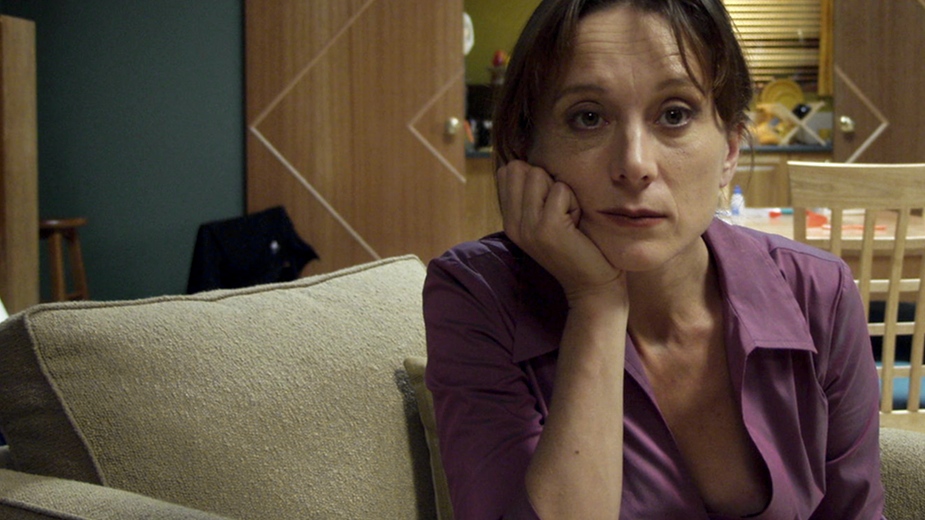 "CRITIC'S PICK Ingenious!"

"Genius! Impressive...remarkable...[and] quite unlike anything else out there."

"Refreshing [and] complelling!"
Winner
Golden Zenith Award
Montreal World Film Festival
Winner
Best Original Screenplay
Australian Film Critics Circle
Winner
Best Actress
Valladolid Int'l Film Festival
Winner
Bets Screenplay
Victorian Premier's Literary Awards
Nominated
Golden Bear
Berlin Int'l Film Festival
Nominated
Best Film
Australian Film Institute (Australian Oscars®)
Nominated
Best Actress
Australian Film Institute (Australian Oscars®)
Winner
Best Film
Australian Film Critics Circle
Winner
Best Director
Australian Film Critics Circle
Official Selection
Toronto Int'l Film Festival
Official Selection
Milwaukee Int'l Film Festival